Security Support Services
Security Support Services
With cyber security now a board-level concern, the stakes have never been higher. 
Online threats are constantly evolving and an attack would cost your business thousands, but you do not have the manpower or expertise to keep your systems secure.
Even with the right technology in place, it must be correctly configured and regularly maintained to minimise risk and improve efficacy.
It's not a unique situation, in fact, according to a UK Government survey over half of UK businesses lack basic security skills.¹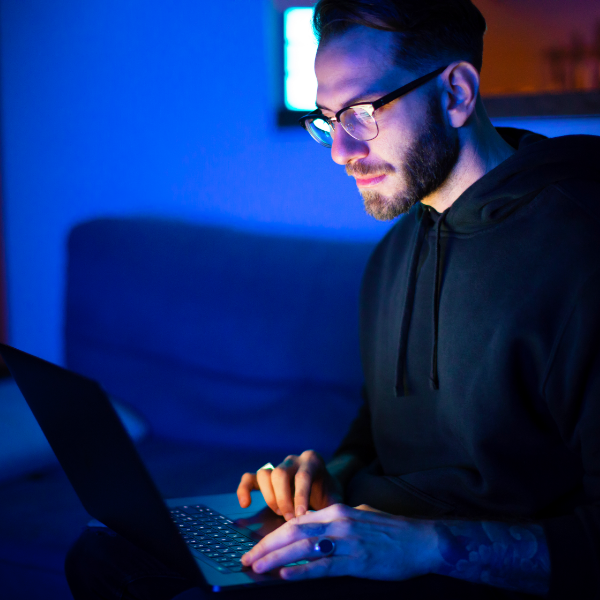 Standard Security Support
Our Standard Security Support is a pay-monthly reactive security support service to complement vendor support. 
We provide an extra layer of support to supplement your existing operation, contactable by both phone and email.
Supported by Specialists
Benefit from the experience of our team of support professionals, who specialise in the products you use.
Connect or Login Directly
We directly manage any supported equipment or cloud products to reduce the complexities associated with remote support.
Leverage Vendor Partnerships
We collaborate closely with the most reputable cyber security vendors and can help secure a swift resolution to escalated issues.
Responsive Support
Our experts address your issues as they arise. Let us know what isn't working and we will put a solution in place.
Our Managed Security Support is a proactive pay-monthly security support service. 
Including everything that features in our Standard Security Support and more, it's designed to serve as an extension of your in-house team.
Pro-active Monitoring
Wherever possible, we will configure email alerting and SNMP traps to alert our team to security concerns, allowing us to proactively rectify issues.
Upgrades & Patching
Dependant on license entitlement, we include the installation of point upgrades to the supported solutions.
System Backups & Restoration
Automatically backup your configured product policies and settings and, should it ever be necessary, can restore then to the state they were in at the last good backup.
Quarterly Advice Sessions
A one-hour sessions with a security specialist each quarter to discuss our priority recommendations to enhance the security of supported products.
Automated Self-Service Reporting
Automated reporting, as far as possible, will provide health and product summaries direct to your inbox.
Elective Changes
We include up to 5 elective changes per month. This could be changes to firewall rules or web policies - anything that doesn't have to go through technical scoping.
Need Round-the-Clock Coverage?
We offer an optional 24×7 Support upgrade to our Managed Security Support. 
Complementing our business-hours event and alert monitoring, you'll be able to speak with an expert whenever the need arises with a direct line to our cyber security experts.
24×7 Support upgrade includes:
24×7 coverage of P1 & P2 support requests

A direct out-of-hours number for our managed services team

A cyber security handbook containing:

Service Level Agreements

Escalation paths

System & configuration details

How to diagnose common issues
Why You Can Rely on CyberLab
Experienced Security Team
Working alongside the leaders in the industry, CyberLab is trusted to deliver the highest standard of service. Our ISO 27001 and Cyber Essentials Plus certification demonstrate that your infrastructure is supported by experts.
Unlike most managed support offerings, we give you the option to contact your support team via phone or email. We understand that being able to speak to a human who understands your situation is more appealing than working solely via email tickets.
We will manage and maintain your services and infrastructure for a fixed monthly fee. Ensure your systems are protected and that you are getting the best service for your budget and requirements without having to expand your team.
Demonstrate compliance and protect your endpoints, devices, servers, and software. We offer simple and quick implementation process and our team ensure your organisation and your data are secure.
Control Costs, Maximise Value, Improve Security
Cyber security can be confusing, complicated, and incredibly stressful. We're here to take the uncertainty away.
CyberLab's Security Support products allow you to maintain control over your systems and programs, but with the peace of mind that you have an expert on hand whenever you need, all without hiring any more people.
Our Accreditations & Qualifications
CREST (the Council of Registered Ethical Security Testers) is an international accreditation with a strict Codes of Conduct and Ethics. CHECK is the Government-backed accreditation from the National Cyber Security Centre (NCSC) which certifies that a company can conduct authorised penetration tests of public sector systems and networks.
With decades of combined experience, our team and take pride in operating at the highest level of the industry  and always aim to go the extra mile.
Cyber Essentials Plus
Cyber Resilience Centre Trusted Partner
IASME Consortium Gold Certified Company
CREST PEN TEST certified
CREST VA certified
Penetration Tester Accreditations
 CREST Practitioner Security Analysts 
CREST Registered Penetration Testers
CREST Certified Web Application Testers 
CREST Certified Infrastructure Testers
CHECK Team Member
CHECK Team Leader – Infrastructure
CHECK Team Leader – Applications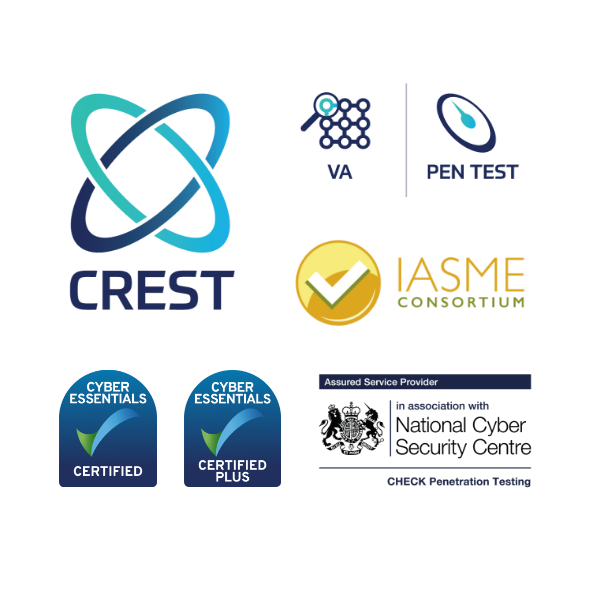 Enter your details and one of our specialists will be in touch.
Whether you're looking to implement basic cyber security best practice, improve your existing defences, or introduce a new system or solution, our team of expert consultants, engineers, and ethical hackers are here to help.
Our team specialise in creating bespoke security solutions and testing packages to improve and maintain your security posture.
We are 100% vendor agnostic and will only ever recommend the best products and solutions for your requirements.
If you like this, then take a look at…
The Cost of Cyber Security: The Finance Directors Handbook
Quick Wins to be Cyber Secure
Finding Your Cyber Security Weaknesses