Network Security | Cyber Security Solutions
Network Security Solutions
Prevent external agents from accessing, changing, or deleting data within your network with CyberLab's network security solutions.
Our portfolio of tools, along with a strategic approach to network segmentation, employee education and best security practices, can effectively secure your network from outside threats.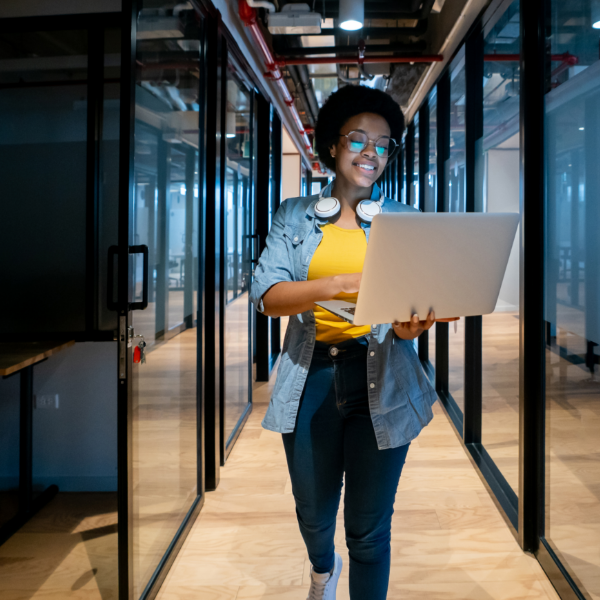 Invisible Enemies Threatening Your Network
Your network is growing increasingly complex and difficult to protect, with servers on-premises and in the cloud, and users in the office, at home, and wherever else in the world.
Unless you have full visibility across your network, it is not uncommon for infections to go undetected for days or even weeks, causing damage and costing your business dearly.
By implementing the most up-to-date solutions, you can lean on AI-backed technology to help you identify and block attacks before they cause long-term damage to your reputation or your bottom line.
Malware & Ransomware
Malware can replicate and spread from devices to your internal servers via shared resources and lay in wait for days or weeks before it strikes.
Business Continuity
What would the cost be to your business if your network were offline or inaccessible, even for a short amount of time?
Rogue Access Points
Whether maliciously or inadvertently installed, rogue or misconfigured access points can leave your network vulnerable to attack.
Third Party Vulnerabilities
Any vendors, contractors, or systems with access to your network could have introduced vulnerabilities to your ecosystem.
Insider Threats
Your own people may be one of your biggest vulnerabilities, with staff misusing privileges to gain unauthorised access to sensitive data.
Unauthorised Network Access
Malicious actors will try to access areas of your network you would rather stay private, gaining access to your systems, applications, and sensitive data.
Protect Your Network With CyberLab
We design our security solutions to take the stress away from securing your network.
Detect.
Our online Posture Assessment tool is a simple way to gain a better idea of your cyber security posture. Based on the NCSC's 10 Steps to Cyber Security, it only takes half an hour to complete and it will help you prioritise aspects of your security.

A Network Security Review is much more detailed than a Vulnerability Assessment and can identify misconfigured devices that leave your network at risk.

Our CHECK and CREST certified engineers may carry out internal and External Infrastructure Testing to identify vulnerabilities in your computer systems, network devices, or ranges of IP addresses.
Protect.
With the insight gained in the Detect stage, we can identify gaps in your network security and build a solution to rectify them.

We will consider the very best anti-exploit technology to leverage AI in blocking suspicious actors before they can do any damage.

Your network security can benefit from anti-malware programs that continuously scan for anomalies and automatically deploy fixes, as well as systems to monitor your network around the clock and secure any potential attack vectors.
Support.
We will equip your team with the knowledge and guidance necessary to utilise your new systems or programs effectively. Once your solution is in place, you can request support direct from the vendor, according to your Service Level Agreement (SLA).

Additionally, you can take advantage of our years of experience supporting and maintaining the solutions with our range of Security Support services.

We'll look after the maintenance and configuration elements to ensure they are always in-line with industry best-practice, giving you both peace of mind and the time to focus on your other priorities.
Book Your Free 30-Minute Consultation
Our expert consultants are here to take the stress away from cyber security.
Whether you have a pressing question or big plans that need another pair of eyes, discuss it in a free 30-minute session an expert consultant.
Enter your details and one of our specialists will be in touch.
Whether you're looking to implement basic cyber security best practice, improve your existing defences, or introduce a new system or solution, our team of expert consultants, engineers, and ethical hackers are here to help.
Our team specialise in creating bespoke security solutions and testing packages to improve and maintain your security posture.
We are 100% vendor agnostic and will only ever recommend the best products and solutions for your requirements.
If you like this, then take a look at…
Five Significant Savings with Synchronised Security
Secure Architecture & Configuration
Security Resilience with Cisco