Penetration Testing Services | Cyber Security Services
CREST Accredited Penetration Testing
Penetration Testing is a way to identify vulnerabilities before attackers do, evaluate how effectively you can respond to security threats, assess your compliance with security policies, and improve the level of security awareness amongst your staff.
Using industry-standard methodologies, our team of CREST, CHECK, and Cyber Scheme approved engineers undertake ethical attack simulations to uncover areas of concern in your infrastructure, policies, and procedures.
Our tailored assessments can cover every aspect of security from general vulnerability identification to fully exploiting vulnerable web applications.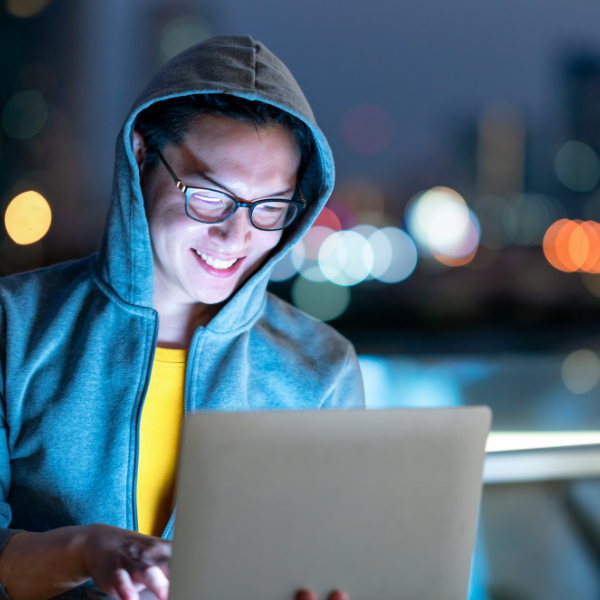 Types of Penetration Testing
Our team of experts have extensive experience in penetration testing a range of systems and applications.
These can be built into your testing plan at the scoping stage.
Red Teaming
An advanced type of goal-oriented Penetration Testing that simulates a real-world attack to access sensitive data or systems.

Learn More >
Vulnerability Assessments
Automated internal and external network and device vulnerability assessments for a high-level view of potential risks.
Learn More >
IT Health Check
CHECK approved IT Health Check (ITHC) is a Penetration Test audited by the National Cyber Security Centre (NCSC).
Internal Infrastructure Penetration Testing
Penetration Testing to identify and exploit vulnerabilities within your internal network.
External Infrastructure Penetration Testing
Replicating a real-life attack to identify issues with network services, hosts, devices, web, mail, and FTP servers.
Website & Application Security Testing
Testing any application type, language, or environment, following the OWASP methodology for vulnerabilities and weaknesses.
Social Engineering
Often the easiest way to breach a company or network is not by hacking a website, it is by tricking employees to gain access to systems or a building.
Build Reviews
A Build Review assesses the configuration of the operating system, device configuration and its settings against industry benchmarks.
Is Penetration Testing Right for My Organisation?
Using a third party to assess your systems allows them to 'think like an attacker' and bring a fresh perspective to your cyber security. Penetration Testing can pinpoint weak points in your defences and highlight areas that can be improved using your existing security technology.
Incorporating regular Penetration Tests into your planning helps you to stay on top of your security posture, preserve your brand, and maintain regulatory compliance to standards and regulations including GDPR, PCI DSS, and ISO 27001.
Penetration Tests vs Vulnerability Assessments
Vulnerability Assessments are used to identify system and software vulnerabilities and provide a high-level overview of overall security posture. They are an effective way for companies who do not have visibility of their security posture to gain a more complete understanding. For organisations with legacy infrastructure, it is a quick and cost-effective way to identify and focus on software and systems that can be fixed easily.
A Penetration Test not only identifies security issues within the company's infrastructure, systems, and operations, but also exploits these vulnerabilities and, if necessarily, combines them to achieve a specific objective. For example, if the tester's objective is to gain internal network access, they would find a vulnerability that allows them to upload files, then another one that lets them find those files, and another one that marries these up to execute something malicious.
It's not the testing process that matters the most – it's implementing the remediation actions from the reports to proactively improve your security posture.
Our team of experts can help you demystify a Penetration Test report and incorporate the fixes.
Penetration Testing: The CyberLab Approach
The way we structure our Penetration Tests aligns closely with the steps taken by bad actors to target and compromise your systems. We replicate the approach of real-world adversaries to simulate and evaluate how your systems and processes respond to a cyber attack.
CREST, CHECK & Cyber Scheme Certified
CREST (the Council of Registered Ethical Security Testers) is an international accreditation with a strict Codes of Conduct and Ethics. CHECK is the Government-backed accreditation from the National Cyber Security Centre (NCSC) which certifies that a company can conduct authorised penetration tests of public sector systems and networks.
All our penetration testers are certified by CREST, with senior consultants certified by CREST to the highest CCT Level. Our testers are also either CHECK Team Leaders (CTL's) or Team Members (CTM's).
Security testers that pass the Cyber Scheme exams demonstrate 'competence and skill at the highest levels' as defined by the National Technical Authority for Cyber Security (NCSC).
Our team have decades of combined experience and take pride in operating at the highest level of the industry – conducting a broad range of government and commercial tests – and always aim to go the extra mile.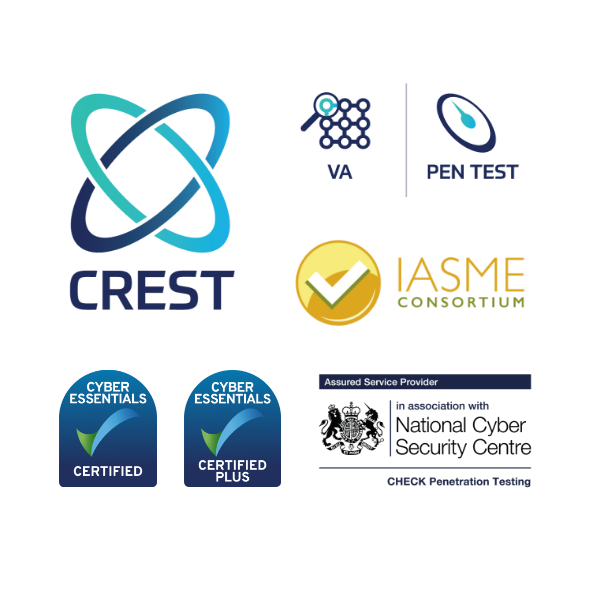 Enter your details and one of our specialists will be in touch.
Whether you're looking to implement basic cyber security best practice, improve your existing defences, or introduce a new system or solution, our team of expert consultants, engineers, and ethical hackers are here to help.
Our team specialise in creating bespoke security solutions and testing packages to improve and maintain your security posture.
We are 100% vendor agnostic and will only ever recommend the best products and solutions for your requirements.
If you like this, then take a look at…
Types of Penetration Test - What is the Difference?
Penetration Test Versus Vulnerability Assessment
Prevention v Cure: Introduction to Pen Testing
Your CREST Accredited Penetration Test Report