About CyberLab
Detect. Protect. Support.
CyberLab is a specialist cyber security company that provides a wide range of security solutions and services. 
Your one-stop cyber security advisor, the CyberLab team is equipped with the right technology, knowledge, and expertise to help businesses of all sizes, including large public sector organisations.
By leveraging world-class technology, decades of experience, and our vendor partnerships, we have helped to secure thousands of organisations across the UK. 
Our unique Detect, Protect, Support approach makes us the perfect partner to review and reinforce your cyber security defences.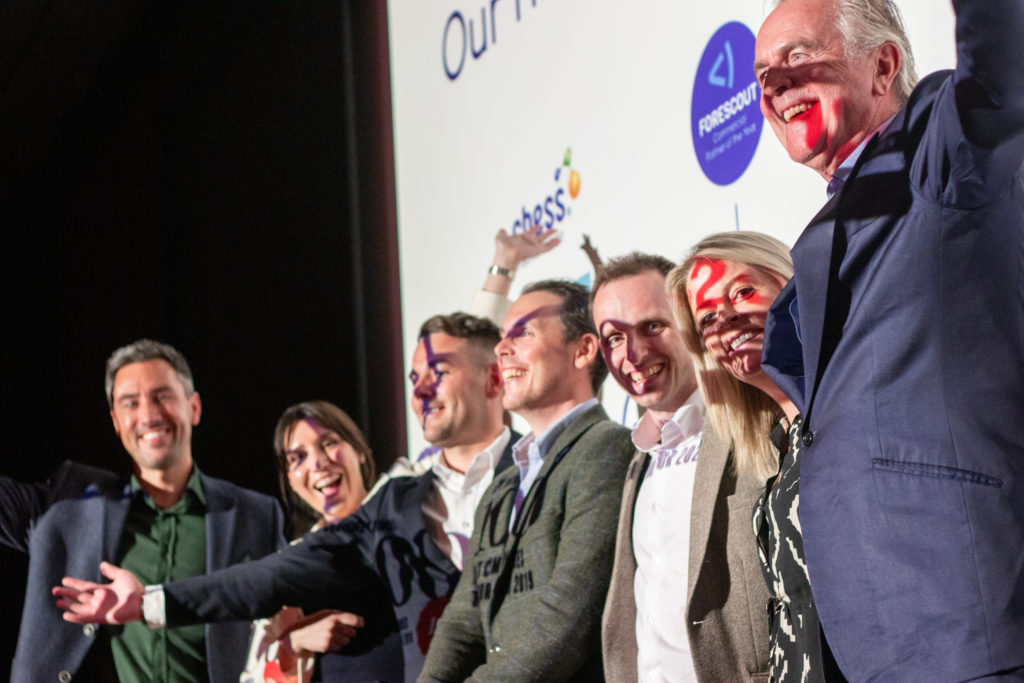 Since the acquisition of Foursys in 2017, Chess has been on a journey to becoming a cyber security powerhouse. In 2021, 15 of the UK's top Penetration Test experts joined the company through the acquisition of Armadillo Sec. In 2023, Chess acquired Cyberlab Consulting, a specialist cyber security consultancy that provides a range of compliance and managed security services, including a cyber security as a service (CSaaS) platform.
In May 2023, Chess Cyber Security became independent from Chess ICT, bringing all of our cyber security operations under the CyberLab banner – a specialist cyber security company combining Chess Cyber Security, Armadillo Sec and Cyberlab Consulting into one entity, providing a one-stop shop for all UK business Security needs.
David Pollock founds Chess ICT
Chess ICT grows to employ 100 people
Sunday Times Fast Track 100
Best Companies to Work For: 2ⁿᵈ place
Armadillo Sec founded in Stevenage
Foursys joins Chess Group
Best Companies to Work For: 1ˢᵗ place
Cyberlab Consulting founded in Lincoln
Armadillo Sec joins Chess Group
Cyberlab Consulting joins Chess Group
We launch the new CyberLab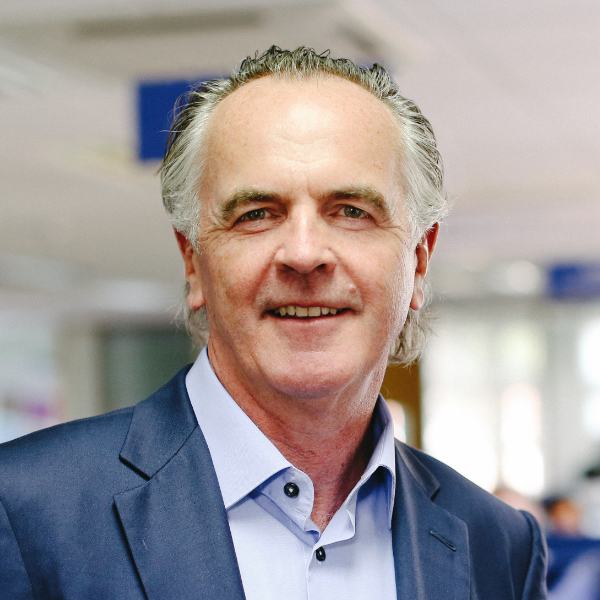 Since founding the company in 1993, David has led Chess Group to employ over 360 people, serve over 30,000 business customers, and top the '100 Best Companies to Work For' list.
David is a passionate fundraiser, summitting Mont Blanc and Kilimanjaro and undertaking epic cycling challenges in aid of The Prince's Trust and Cure Parkinsons, and has received accolades including Cheshire Director of the Year, Deputy Lieutenant of Cheshire, and an Honorary Doctorate of Business from University of Chester.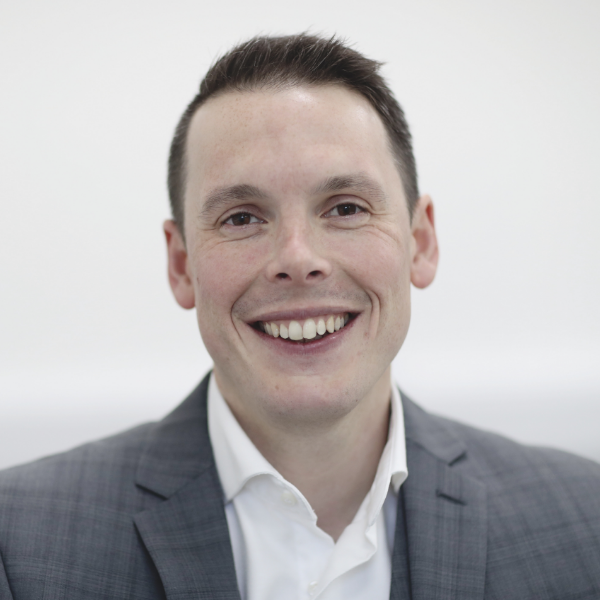 With over 25 years' experience driving business transformation, Gavin has worked on projects and systems from supporting critical national infrastructure to solutions for major UK telcos.
Dedicating the last nine years to cyber security, Gavin joined Chess Group with the acquisition of Foursys in 2017 and was appointed CyberLab CEO in 2023.
Gavin is a passionate advocate for secure remote working and anywhere operations, as well as an avid yachtsman and racing sailor in his spare time.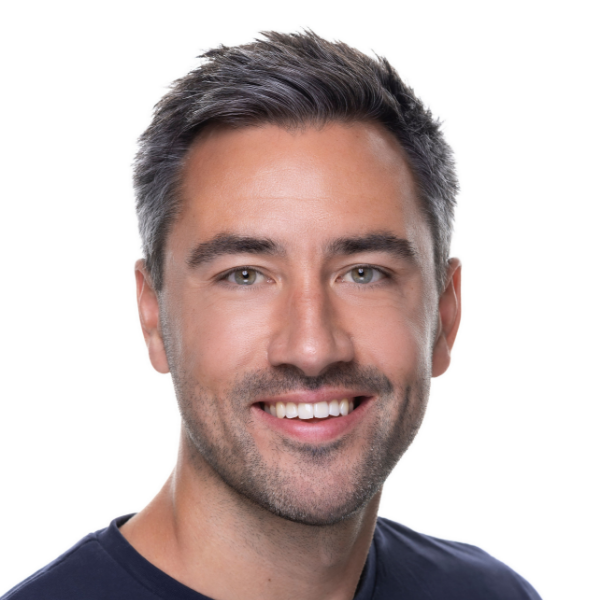 Ryan holds a BSc in Computation from University of Manchester and has over 17 years' experience in the industry.
From 2010, Ryan founded, ran, and grew a successful IT managed service provider.
After founding CyberLab in 2020 to empower SMEs to manage their own cyber security posture, Ryan joined Chess Group in 2023.
Outside of CyberLab, Ryan enjoys playing tennis, squash, and golf – although he claims not to excel at any of them – and is kept busy by his two young girls.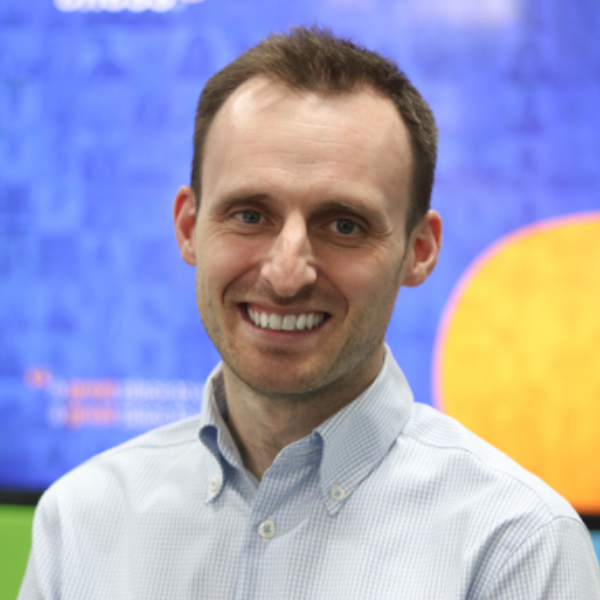 Tom is a Chartered Accountant who has worked in senior financial roles at PLCs and private organisations for over ten years.
He is passionate about driving financial performance through business partnering and transformation projects, and has extensive experience across mergers and acquisitions, system implementations, and business integration projects.
Tom enjoys spending time with his young family and spends his spare time indulging his passion for all things sport.
Our Blueprint for Success
Our Blueprint sets out the reasons why we want to grow, our vision for the future, the areas we want to focus on and the importance we attach to our culture and values. Our people use it every day and at every opportunity; with vendor partners, customers, and with new starters.
It helps us explain who we are, and we use it to make sure we remain true to our values. Every CyberLab person uses the Blueprint to challenge the business and our leaders, if they feel we are not living up to our beliefs.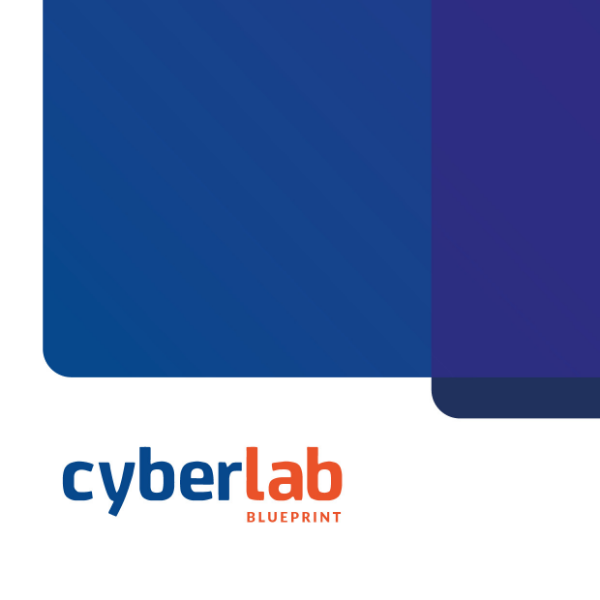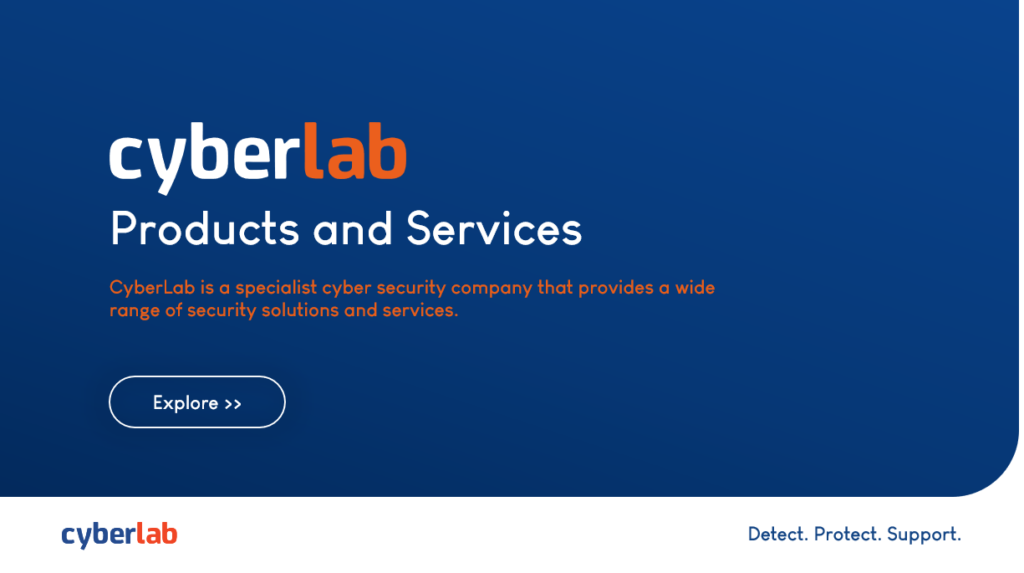 Our Solutions Tree is an interactive document that provides an overview of the products, services, and solutions that we offer, and the partners we work with.
It gives a complete picture of our capabilities and explains where each of our products and services fit into our Detect. Protect. Support. approach to security.
"a
great

place to work, a

great

place to be a customer"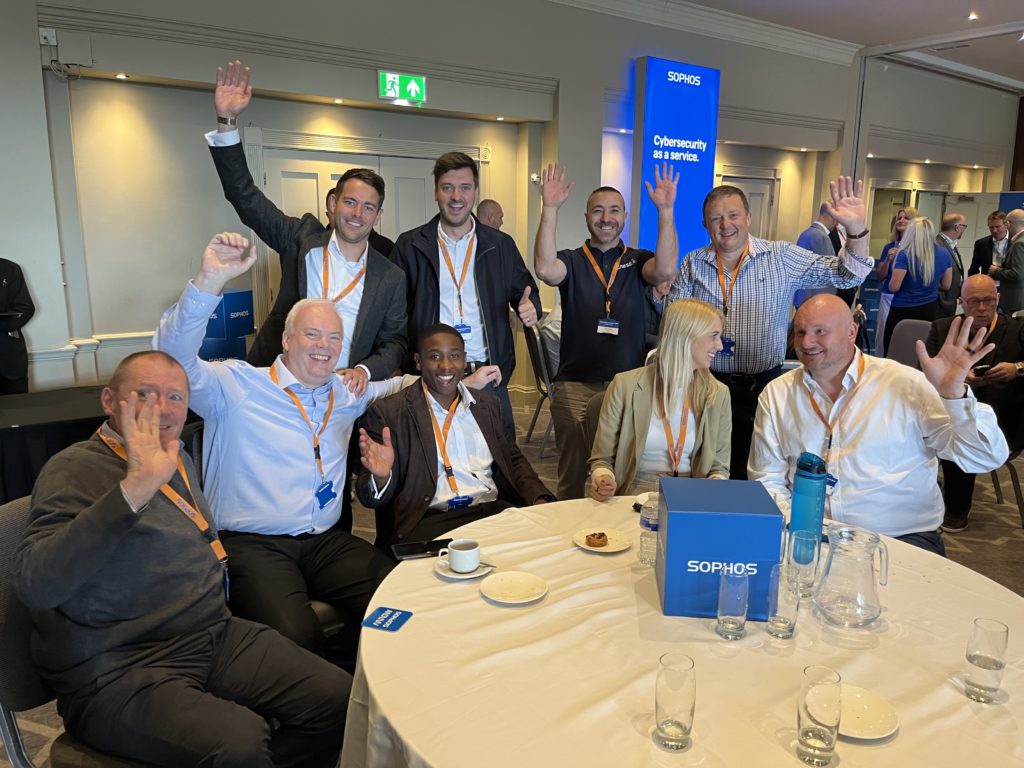 Simplicity
Make life easier for our customers and our people.
Passion
Attitude, energy, and performance of our people.
Quality
High standards we set ourselves.
Our Accreditations & Qualifications
CREST (the Council of Registered Ethical Security Testers) is an international accreditation with a strict Codes of Conduct and Ethics. CHECK is the government-backed accreditation from the National Cyber Security Centre (NCSC) which certifies that a company can conduct authorised penetration tests of public sector systems and networks.

With decades of combined experience, our team take pride in operating at the highest level of the industry and always aim to go the extra mile.
Cyber Essentials Plus
Cyber Resilience Centre Trusted Partner
IASME Consortium Gold Certified Company
CREST PEN TEST certified
CREST VA certified
Penetration Tester Accreditations
Cyber Scheme
CREST Practitioner Security Analysts 
CREST Registered Penetration Testers
CREST Certified Web Application Testers 
CREST Certified Infrastructure Testers
CHECK Team Member
CHECK Team Leader – Infrastructure
CHECK Team Leader – Applications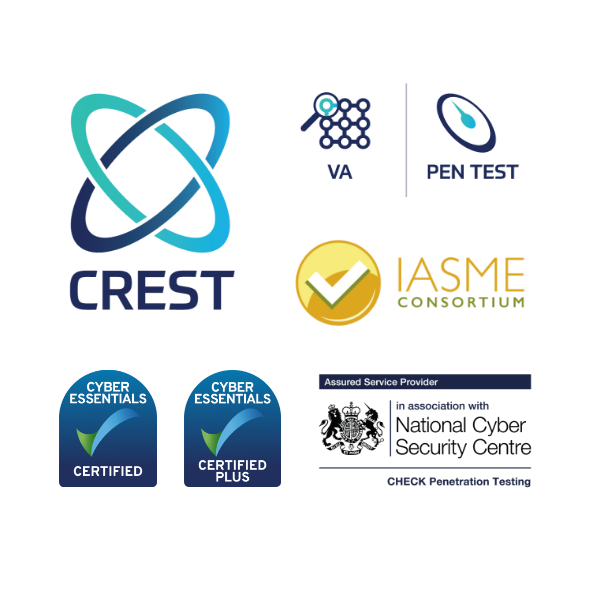 To help maintain a friendly, positive atmosphere where everyone feels valued and cared for.

To provide a healthy, happy, energetic, safe place to work.

To help others as one team.
To work hard, have fun and celebrate our successes.

To acknowledge the contribution and celebrate the achievements of others.

To encourage, motivate and support others in their quest for success.
To take responsibility for our performance and personal development.

To enjoy, and learn from, the challenges created by our growth.

To help improve the way we do things and embrace change.
To communicate openly, positively, honestly and constructively. To challenge those whose behaviour or attitude does not support our culture. To encourage, motivate and support others in their quest for success.
Over the last two years we have made huge steps in reducing our carbon footprint. One of the biggest successes has been the move to Home First where over 95% of our people work from home.
Having a healthy, happy, energetic, and safe place to work is part of our culture. We offer benefits to look after our people's wellbeing, including private healthcare plans, wellbeing days, life assurance and more.
Our research shows that 95% of our ESG impact is passed to us by our suppliers, so we decided to focus on promoting suppliers, products and services which are ethically produced and minimise environmental and social impact.
We support diverse charities, including the Prince's Trust and local hospices. Our people are encouraged to actively fundraise for these causes, with payroll giving, and we match charitable fundraising up to £100 for our team members.
We invest in our people's growth through structured Learn to Earn plans, designed to progress our people's careers and earnings, while also running multiple initiatives to help our people save money.
We expect our people to be fair, inclusive and treat others as they would wish to be treated, showing respect for differences in race, ethnic origin, religion, faith, marital status, disability, age, sex, sexual orientation, gender identity, or social and educational background, creating a culture where all forms of diversity are valued.
We are committed to conducting business in accordance with all applicable data protection laws and regulations and in line with the highest standards of ethical conduct. As a cyber security provider, we understand the importance of future-proof technology and secure-by-design platforms.
Looking for a New Challenge?
Take a look at our current career opportunities
Enter your details and one of our specialists will be in touch.
Whether you're looking to implement basic cyber security best practice, improve your existing defences, or introduce a new system or solution, our team of expert consultants, engineers, and ethical hackers are here to help.
Our team specialise in creating bespoke security solutions and testing packages to improve and maintain your security posture.
We are 100% vendor agnostic and will only ever recommend the best products and solutions for your requirements.