Ransomware Protection | Cyber Security Solutions
Ransomware Attack Protection
Ransomware is an increasingly common attack strategy that can bring organisations of any size to a grinding halt by encrypting, corrupting, or deleting sensitive files or programs, accompanied by a ransom demand.
Like any extortionist, ransomware hackers should not be trusted.
Your money is better spent investing in a strong cyber defence than paying off criminals.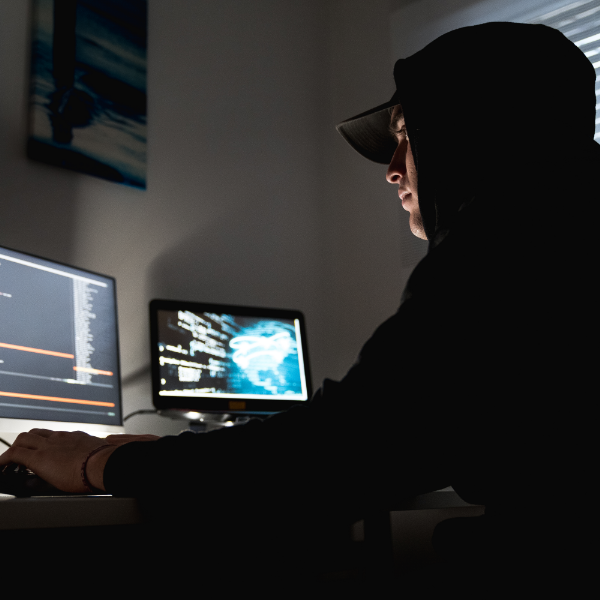 New Threats Need A Novel Approach
Of the trends we have seen develop over recent years this may be the most significant, with the global cost of ransomware expected to exceed £23 billion this year¹.
The shift towards encrypting your data has produced a new range of challenges for securing your files and systems.
Increasing Threat
66% of organisations report being hit by ransomware in 2022², with ransom demands now accompanying 25% of all security breaches³.
Criminals Don't Play Fair
Paying a ransom is not effective - just 65% of encrypted data is restored on average², and 80% of businesses that meet ransom demands are targeted again - often within a month⁴.
Ransom & Recovery
The average ransom payment increased from $812,380 in 2022 to $1,542,333 in 2023, with an average cost just under $1.8m to rectify the damage of a ransomware attack².
Safeguard Your Reputation
Your business reputation took years to build and could be destroyed in hours if attackers gained access to, encrypted, or leaked your sensitive data.
Protect Against Ransomware with CyberLab
It's not the technology that sets ransomware apart from other cyberattacks, it's the strategy.
Securing common attack vectors, restricting the spread of malware across your network, and building disaster recovery plans are all vital in the fight against ransomware.
Detect.
The first step to securing your systems against ransomware is to understand how well your current defences are performing.

Our free online Posture Assessment tool is a simple way to to review the most relevant aspects of your security posture within just half an hour.

For a comprehensive review of the protection you have in place to defend against ransomware, we would recommend a Red Team engagement performed by our CHECK and CREST certified engineers.

This would demonstrate how your organisation would perform in a real-life ransomware scenario and identify weak points to optimise.
Protect.
Our team of experts are here to build the ransomware protection solution that suits you.

We will focus on improving your overall security posture through a combination of technologies to secure your endpoints, improve email security, and implement a Zero Trust approach to network access.

We generally recommend investing in Managed Detection and Response for 24x7 cover.

This can be delivered in-house with the right tools or as a managed service by a third party.
Support.
We will equip your team with the knowledge and guidance necessary to utilise your new systems or programs effectively. Once your solution is in place, you can request support direct from the vendor, according to your service level agreement (SLA).

Additionally, you can take advantage of our years of experience supporting and maintaining the solutions with our range of Security Support services.

We'll look after the maintenance and configuration elements to ensure they are always in-line with industry best-practice, giving you both peace of mind and the time to focus on your other priorities.
Book Your Free 30-Minute Consultation
Our expert consultants are here to take the stress away from cyber security.
Whether you have a pressing question or big plans that need another pair of eyes, discuss it in a free 30-minute session an expert consultant.
Enter your details and one of our specialists will be in touch.
Whether you're looking to implement basic cyber security best practice, improve your existing defences, or introduce a new system or solution, our team of expert consultants, engineers, and ethical hackers are here to help.
Our team specialise in creating bespoke security solutions and testing packages to improve and maintain your security posture.
We are 100% vendor agnostic and will only ever recommend the best products and solutions for your requirements.
If you like this, then take a look at…
The Cost of Cyber Security: The Finance Directors Handbook
Could your business survive a cyber attack?
OpenSSL Vulnerabilities, Azov Ransomware, and more