Endpoint Security | Cyber Security Solutions
Endpoint Security Solutions
Endpoint security solutions exist to protect your largest attack surface – your computers, servers and mobile devices.
Against the backdrop of todays cyber threat landscape, investing the best next-gen endpoint security solution you can afford is essential. 
The majority of attacks on organisations today originate with a comprimised user or an endpoint – usually as a result of a phishing attack. Your endpoint security not only needs to help spot these attacks but to be able to prevent them from escalating.
To minimise the management burden associated with the multitude of device types in use today, the endpoint security solution you choose must equally support all of your devices.
If you're unsure of the best approach, our team of experts are here to help.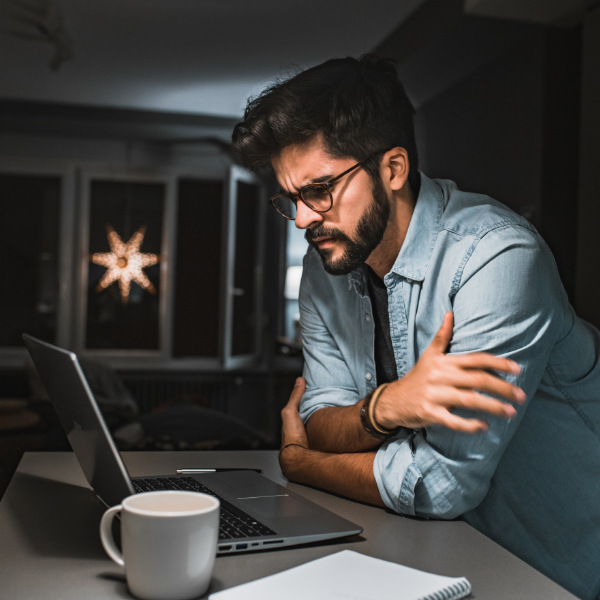 Threats to Your Endpoints
As access to your network expands to include a widening range of devices, the threat to your sensitive data increases accordingly.
Each endpoint that connects to your network is a potential point of entry for an attacker. 
The challenge, as ever, is to protect your data and secure each device on your network without impacting your ability to work efficiently and without interruption.
With CyberLab's advice, you will be able to roll out a comprehensive endpoint protection program that allows you to monitor and manage all your devices, regardless of their physical location.
Data Security
Your endpoints hold sensitive data that you would not want to be made public.
Network Integrity
Attackers can use compromised devices to infiltrate your wider network.
Data Tampering
Hackers can manipulate data on unsecured endpoints, leading to integrity breaches.
Credential Theft
Unsecured endpoints can be exploited by keyloggers looking to harvest your login credentials.
IoT Compromise
Unsecured Internet of Things devices are vulnerable to remote access and control by attackers.
Business Continuity
Security incidents can cause significant downtime, taking people offline for hours or days.
Secure Your Endpoints with CyberLab
Comprehensive endpoint security balances device security with user behaviour management to ensure that every avenue has been covered.
Detect.
The first step to securing your endpoints is to gain a complete understanding of your current defences and how effective they are.

Our online Posture Assessment tool is a simple way to gain a better idea of your cyber security posture. Based on the NCSC's 10 Steps to Cyber Security, it only takes half an hour to complete and it will help you prioritise aspects of your security.

Depending on your configuration, our CHECK and CREST certified engineers may conduct a Device Build Review or a Vulnerability Assessment as a first step to understanding your security posture.
Protect.
Using the results of the tests conducted in the Detect stage, our team of experts will build the solution that both suits your current systems and meets your security requirements.

We can implement password management, multi-factor authentication, and identity and access management policies to ensure that your people are not the weak link in your defences.

We may also recommend suitable endpoint security solutions from our vendor partners including Sophos, Forescout, and Delinea.
Support.
We will equip your team with the knowledge and guidance necessary to utilise your new systems or programs effectively. Once your solution is in place, you can request support direct from the vendor, according to your service level agreement (SLA).

Additionally, you can take advantage of our years of experience supporting and maintaining the solutions with our range of Security Support services.

We'll look after the maintenance and configuration elements to ensure they are always in-line with industry best-practice, giving you both peace of mind and the time to focus on your other priorities.
Book Your Free 30-Minute Consultation
Our expert consultants are here to take the stress away from cyber security.
Whether you have a pressing question or big plans that need another pair of eyes, discuss it in a free 30-minute session an expert consultant.
Enter your details and one of our specialists will be in touch.
Whether you're looking to implement basic cyber security best practice, improve your existing defences, or introduce a new system or solution, our team of expert consultants, engineers, and ethical hackers are here to help.
Our team specialise in creating bespoke security solutions and testing packages to improve and maintain your security posture.
We are 100% vendor agnostic and will only ever recommend the best products and solutions for your requirements.
If you like this, then take a look at…
Mobile Security Threats & How To Protect Yourself
How to Protect Against Phishing Attacks
Five Significant Savings with Synchronised Security