Cloud Security | Cyber Security Solutions
With more people working remotely and requiring access on-the-go, it is increasingly important to balance cloud security with usability.
Secure your cloud-hosted documents and applications from prying eyes and threat actors.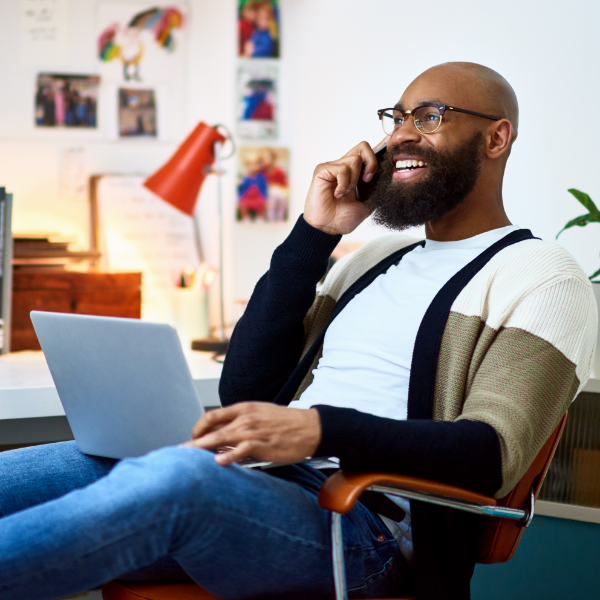 The rapid adoption of cloud-based applications and storage creates complex environments and opens new avenues for unauthorised access to your network and data, especially when combined with on-premise and legacy infrastructure.
Data Loss & Control
As more of your sensitive data is hosted in the cloud, it becomes harder to manage access and prevent breaches.
Credential Management
Cloud services may only secure your data behind one layer of password protection.
Account Hijacking
Attackers can use exposed or unsecured credentials to access cloud system accounts.
Shadow IT & Data Smuggling
Your people could be using unapproved systems, apps, or devices to circumvent your security policies.
Insecure APIs
Misconfigurations, vulnerabilities, or a lack of authentication can leave APIs vulnerable.
Work Safely in the Cloud With CyberLab
Ensure the confidentiality, integrity, and availability of your sensitive data by establishing strong defences at network entry and exit points.
Detect.
Our online Posture Assessment tool is a simple way to gain a better idea of your cyber security posture. Based on the NCSC's 10 Steps to Cyber Security, it only takes half an hour to complete and it will help you prioritise aspects of your security.

Our CHECK and CREST certified engineers may perform a Cloud Infrastructure Penetration Test, a Cloud Security Configuration Review, or an Application Penetration Test to gain an understanding of your current posture, as well as checking for incorrectly configured servers or applications which may be exposing services or vulnerabilities to the Internet.
Protect.
With the gaps in your security posture identified by Penetration Testing, our expert consultants will build a solution to plug those gaps.

We will review your identity & access management policies, password management, disaster recovery plans, implement multi-factor authentication, VPN solutions, and enterprise-grade encryption.

We can also look at your Microsoft 365 configuration to help your people adopt security best practices as they adapt to a new environment.
Support.
We will equip your team with the knowledge and guidance necessary to utilise your new systems or programs effectively. Once your solution is in place, you can request support direct from the vendor, according to your service level agreement (SLA).

Additionally, you can take advantage of our years of experience supporting and maintaining the solutions with our range of Security Support services.

We'll look after the maintenance and configuration elements to ensure they are always in-line with industry best-practice, giving you both peace of mind and the time to focus on your other priorities.
Book Your Free 30-Minute Consultation
Our expert consultants are here to take the stress away from cyber security.
Whether you have a pressing question or big plans that need another pair of eyes, discuss it in a free 30-minute session an expert consultant.
We leverage our relationships with the most reputable vendors in cyber security to ensure your cloud security solution is built to your precise requirements and enables your people to work safely from anywhere.
Enter your details and one of our specialists will be in touch.
Whether you're looking to implement basic cyber security best practice, improve your existing defences, or introduce a new system or solution, our team of expert consultants, engineers, and ethical hackers are here to help.
Our team specialise in creating bespoke security solutions and testing packages to improve and maintain your security posture.
We are 100% vendor agnostic and will only ever recommend the best products and solutions for your requirements.
If you like this, then take a look at…
Protect Everything with Microsoft
Security Simplified with Forcepoint
Make Your Cloud Migration a Success