Dive into SME Cyber Security
A Deep Dive into Microsoft 365 E5
Dan Cooper, Security Consultant at CyberLab, reviews the integrated security Microsoft offers as part of their E5 licence and tells the story of one of our customers who committed to this approach. Read on to learn:
Microsoft 365 and Office 365: what's the difference
Microsoft 365 E5: Cost versus Value
Calvin Capital: A Medium Business with Enterprise Requirements
SMEs often have different IT challenges and requirements to bigger organisations, smaller budgets and fewer people in their IT teams. A big part of our customers fall within this bracket. Cyberattacks are on the rise after a tumulus 2020 and 2021, yet IT budgets continue to be an issue. There are multiple security strategies you can undertake, Defence in Depth, Zero-Trust, Synchronised Security. Whatever you choose, it's important to fully commit to that plan to de-risk (and help your Leadership and IT Teams sleep better at night).
Today, I will deep dive into the integrated security Microsoft offers as part of their E5 licence and tell you the story of one of our customers who committed to this approach.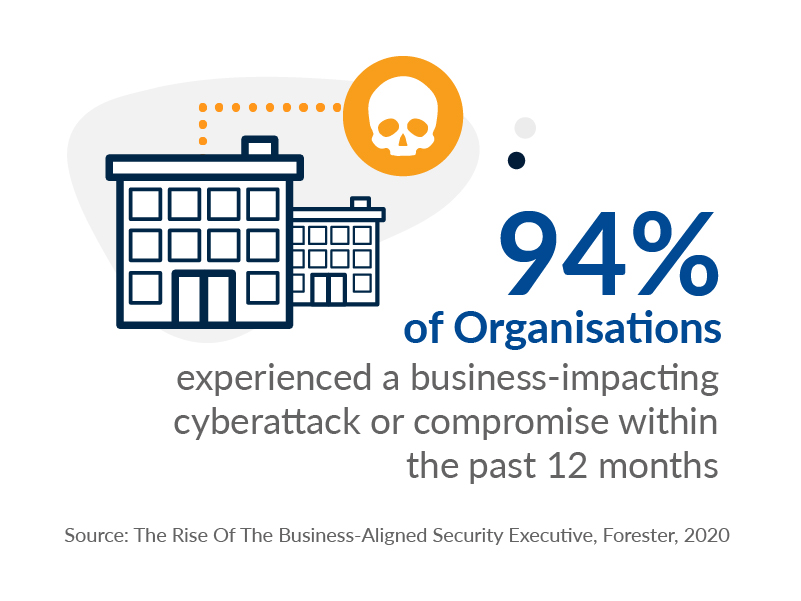 Microsoft 365 and Office 365: what's the difference?
First off, to clarify: Microsoft 365 and Office 365 are not the same. Think of Microsoft 365 as the whole Microsoft ecosystem and Office 365 as the applications and collaboration tools you know of today. Microsoft 365 bundles Office 365 with Windows 10 management features and Enterprise Mobility + Security (EMS). 
How are they licenced?
There are currently 4 Microsoft 365 licence plans which form part of the all-encompassing line-up:
Microsoft 365 Business Premium, which includes Office 365, Windows 10 and EMS. It perfectly suits smaller businesses up to 300 seats.
Microsoft 365 E3, which includes Office 365 E3, Windows 10 and EMS. This suits businesses looking to do some consolidation.
Microsoft 365 E5, which includes Office 365 E5, Windows 10, EMS and the latest Advanced Security, Compliance, and Collaboration tools. This suits organisations that want to consolidate and modernise as much infrastructure as possible.
Microsoft 365 'F' licences, these are designed for frontline workers. Think shop floor or machine operatives who need the communication such as email and Teams but not the power user local applications such as Office 2019. The F licenses also include the Security and Compliance features despite its lower cost.
Microsoft 365 E5: Cost versus Value 
It's fair to say that Microsoft 365 E5 can seem expensive in comparison to the lower-level licence options. However, when you take a closer look at the functionality bundled into the licence fee, and the number of expensive 3rd-party solutions it effectively replaces, the cost starts to look a lot more appealing.
Microsoft 365 E5 can help you reduce your costs and at the same time improve your organisation's security and compliance posture. Our recommendation is based mainly on the full feature list. E5 includes a phone system, advanced security protection including EDR and cloud app security, granular compliance such as DLP & data classification, and much more.
Also, if adopted correctly, these licences can shrink your on-premises Windows Server footprint. For example, cumbersome infrastructure services like SCCM, WSUS, Active Directory, Rights Management, to name but a few, eat up resources. Compare the cost of licensing and running these servers day to day to the total cost of ownership of Microsoft 365 E5.
For many of our customers, replacing third-party services and solutions along with the costs around their deployment, integration, and management makes up for the majority of their Microsoft 365 E5 licence fees.
One of the most significant advantages of this licencing plan is that it enables enterprises to manage all their tools and services on a single, integrated platform. For example, the Microsoft 365 Admin Centre can be used to manage Data Loss Prevention, Mobile Device Management, and Information Protection actions across your entire platform, all managed, monitored and reported on in one place.
Add any eDiscovery project to that tally, E5 becomes an appropriate, cost-effective solution for any SMBs with compliance, data governance and analytics requirements.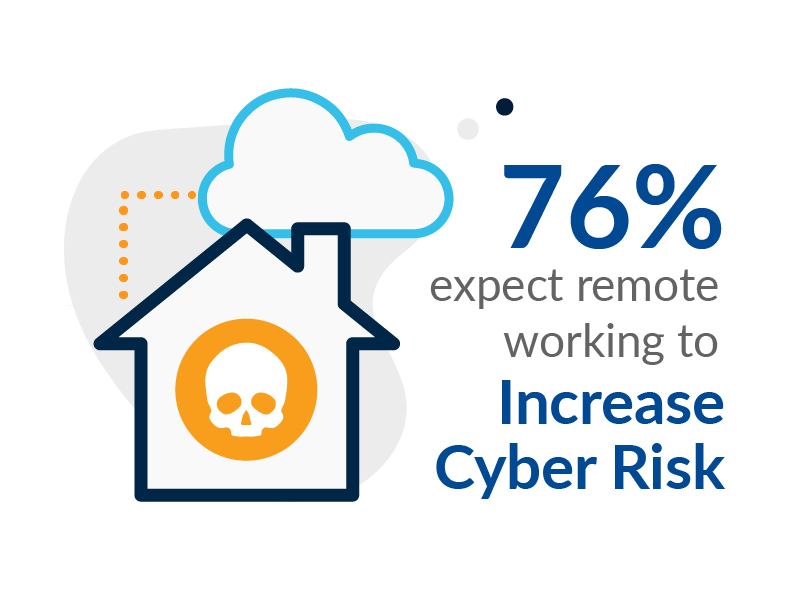 Calvin Capital: A Medium Business with Enterprise Requirements
Calvin Capital are continuously looking for ways to improve their operational efficiency, technical capability and profitability.
Nadeem Shafi, Head of IT at Calvin Capital, has a clear vision to drive and support the business move to the modern workplace, which includes supplying Calvin Capital's people with devices they enjoy using, office applications and platforms that help them collaborate efficiently and meeting rooms equipped with video and audio conference technology.
As the reliance on technology increases, so does the need for IT expertise to ensure the smooth running of the organisation on a day to day basis and dedicated skills to help roll out specific projects, all protected with robust security measures.
CyberLab carried out a Microsoft 365 Security Assessment to help Calvin Capital implement best security practices. This included a Secure Score Review, and a gap analysis, which highlights areas to focus on.
Nadeem and CyberLab explored how security features within Microsoft could help keep company data secure, and the company are now rolling out a migration to M365 E5 licences for all their people. Equipping people with Microsoft Surface Pros mean that the team have devices that they enjoy using, and that have all the functionality they need to perform effectively, collaborating successfully and helping drive productivity.
CyberLab continued their support with Calvin's telephony system. After a quick review of their current system, the CyberLab team set up the unified communications platform Teams Voice, enabling Calvin's staff to communicate seamlessly from anywhere via Teams.
Calvin Capital provided the right tools and equipment to allow their people to work securely from anywhere. Furthermore, they reduced their total IT costs by integrating security, telephony, and business intelligence into a single licence plan. 
Learn whether Microsoft 365 E5 is right for your business. Our security experts can advise on the most appropriate, cost-effective framework for your needs. Get in touch or speak to your account manager.
CyberLab Control | Cyber Security as a Service
Experience the beneifts of an all-in-one cyber security portal with a free 14 day trial.
No obligation, no credit card required.